These videos provided below will go some way toward helping you understand our processes. The file size is 7 MB, max..

Receiving&Quality Check
Received materials are stored in an automated warehouse and samples of each consignment are checked for quality.
Processing
Special processing in the calender machine, based on our proprietary technology, is applied to both sides of the paper to improve surface smoothness.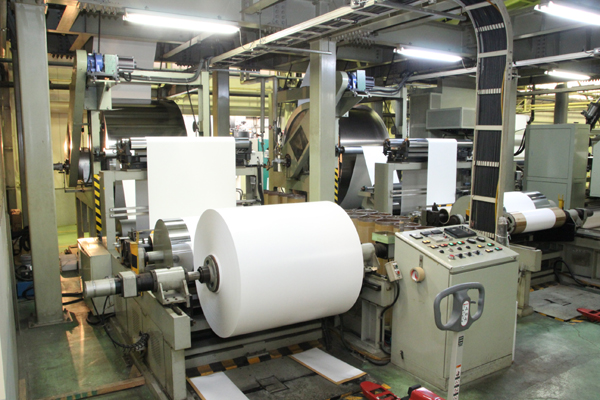 ---
This picture shows the drying zone of the No. 3 Coating Machine.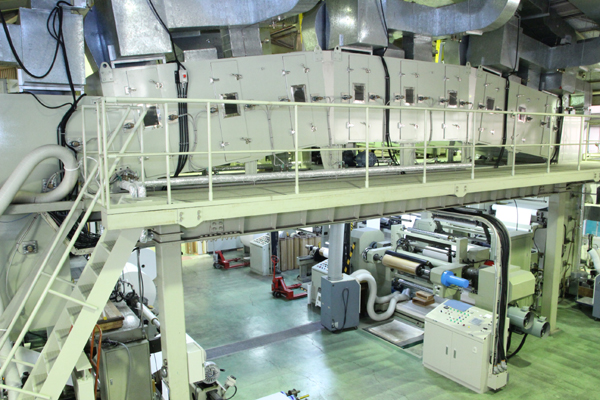 ---
FUTEC, a plain surface inspection system, is used to check for small flaws, dark spots, and streaks, and then a marker seal is applied.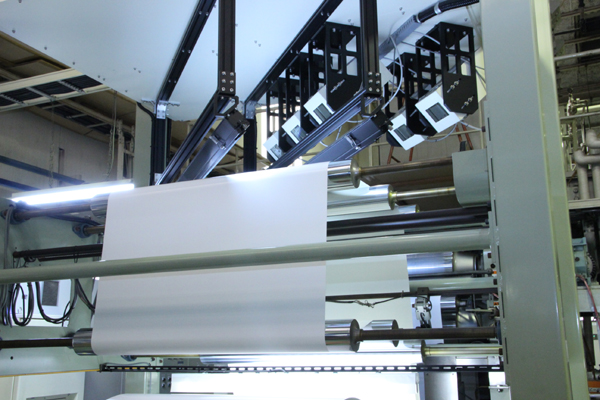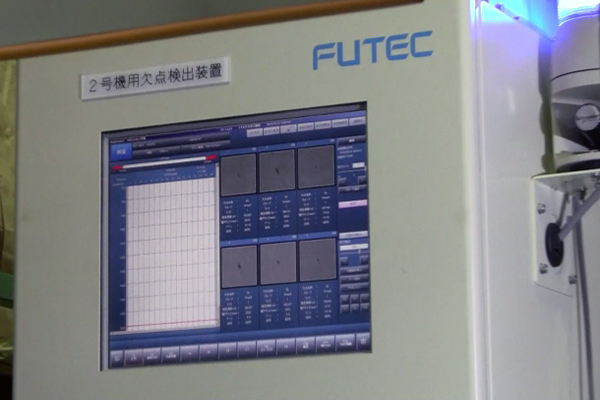 Rotary cutter
Rolls are cut into sheets by the rotary cutter. Two rotary cutters are used.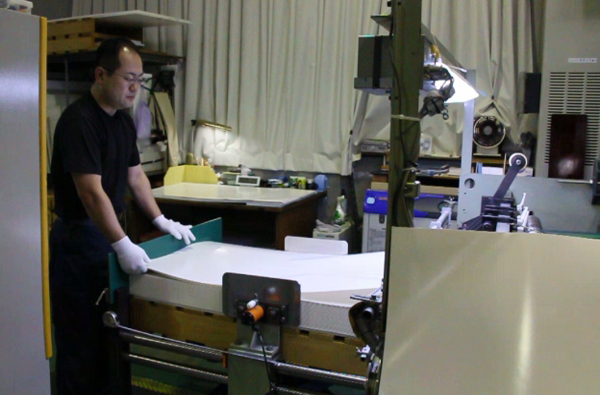 Cutting
The sheets are cut to the specified size using a cutting machine.
Two cutting machines are in operation.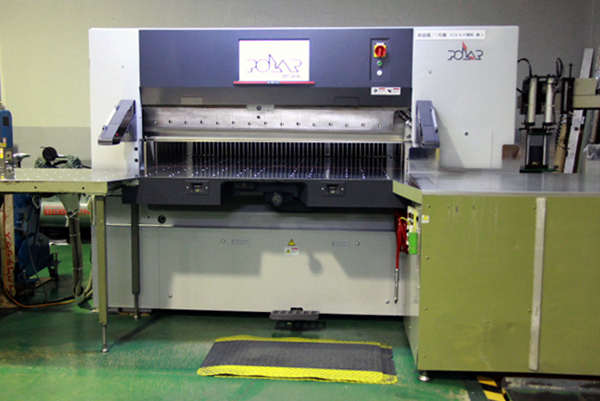 Cutting
Stacks of 500 sheets are prepared and transferred by belt conveyor to the automatic wrapping machine after two corners have been cut.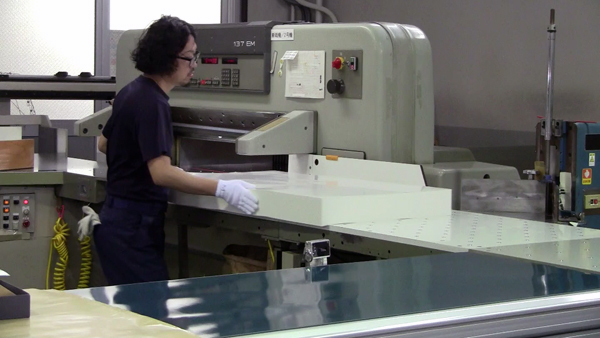 Automated Baling
Paper wrap is automatically applied by the YURIPAO wrapping machine, and the wrap is taped to the finished product at the same time.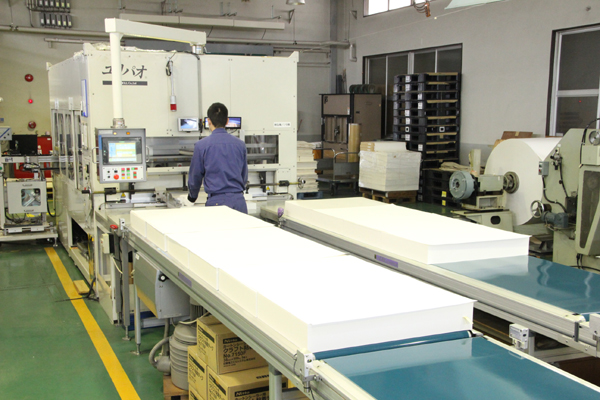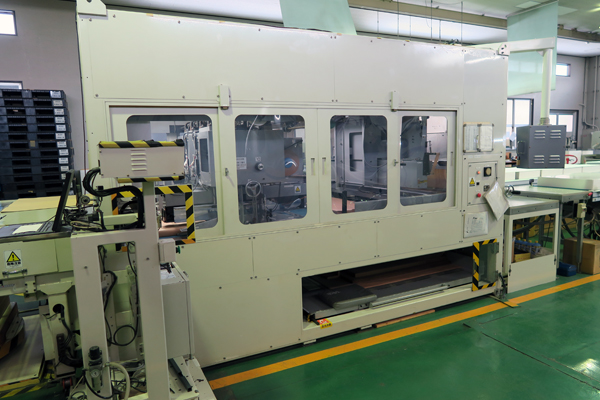 Stored in Warehouse Racks

The finished products are stored in mobile racks in the warehouse and sorted by type and size.

PAGE TOP ▲