---
Message

An industry invisible to consumers. We work magic on a sheet of paper.
We have been in the business of paper processing for 89-years, thanks to the support of our many loyal customers, particularly those in the earthenware trade, which is the traditional local industry. In addition to maintaining and growing our established paper processing and paper-related operations, we are committed to developing new processing techniques and other operations based on our accumulated technology and expertise. Our aim is to combine the superior technology of our customers and our processing technology to create breakthrough products. Please do not hesitate to contact us for help with product development, or for small-scale production of specialty items.
---
Shigeki Hasegawa
President and Representative Director
Marushige Shiko Co., Ltd.
---
Company's outline
Head Office

4-57, Higashimizukiricho, Kita-ku, Nagoya, Aichi 462-0828 Japan

Plant

1-1-1, Kachigawacho, Kasugai City, Aichi 486-0945 Japan


Phone: +81-568-31-7454 Fax: +81-568-34-4171

Paid-in Capital

Capital Stock 30 million yen

CompanyEstablished

1953

Principal Bank Accounts

Bank of Tokyo-Mitsubishi UFJ, Higashi Branch
Chukyo Bank, Oozone Branch
Bank of Nagoya, Kasugai Branch


Major Customers

Noritake Co., Limited
NipponFrit Co., Ltd.
Aokitensha Co., Ltd.

Major Suppliers

TokyoPulp & Paper Corporation .
Shinsei PulpPaper Co., Ltd.
Our products are exported worldwide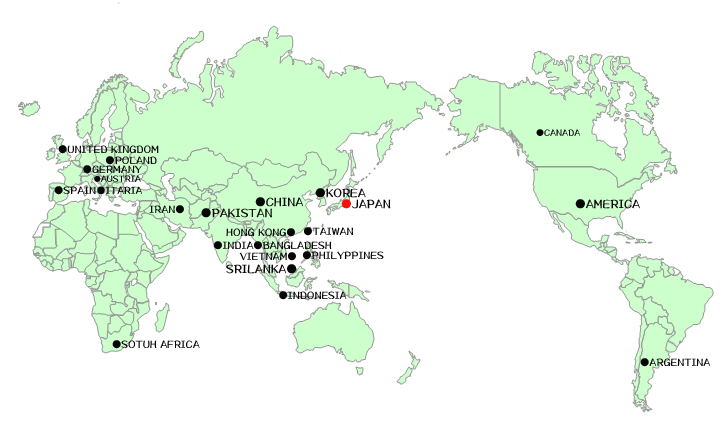 Production equipment
Coating Machine

Roller width: 560mm /1,050 mm; 4 units
Explosion-proof dryer roller width 1,100 mm; 1 unit

Rotary Cutter

Single roller; 2 units
Roller width 860mm/1,150 mm; length 430mm -1,400 mm



Cutting Machine

POLAR MOHR137EM/MOHR155EMC

Automatic Wrapping Machine

YURIPAO 394 mm /460 mm; 788-1,091 mm
Plain Surface Inspection System


FUTEC; width 1,100mm; 2 units


Company History
1930

Shige Hasegawa founds business in Kita-ku, Nagoya

1953

Marushige Shiko Co., Ltd., formed

1958

New plant facility established and production using sheet-feed press initiated

1963

Plant transferred to Miyukicho, Kasugai City and production using a winder starts

1965

Plant transferred to Kachigawacho, Kasugai City

1977

New winder installed

1980

Tadao Hasegawa succeeds to presidency

1991

New winder installed

1995

YURIPAO (Automatic wrapping machine) installed

1998

Shigeki Hasegawa succeeds to presidency

2008

FUTEC plain surface inspection system installed and inspection using cameras started

2014

Second FUTEC plain surface inspection system installed

2016

Operation of inventory management system, Aladdin Office, using barcodes, commences
PAGE TOP £